FACULTY PROFILE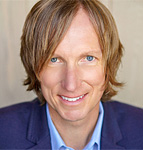 Steven Argue
CONTACT INFORMATION
EDUCATION
BBA, UNIVERSITY OF WISCONSIN, MADISON
MDIV, TRINITY INTERNATIONAL UNIVERSITY
PHD, MICHIGAN STATE UNIVERSITY

Steven Argue joined the Fuller Theological Seminary faculty in June 2015 in a hybrid role as assistant professor of youth, family, and culture and as applied research strategist with the Fuller Youth Institute (FYI). A thought leader and researcher with decades of on-the-ground ministry experience, he came from Mars Hill Bible Church in Grand Rapids, Michigan, where he served since 2009 as pastor and theologian-in-residence. Prior to that he was executive director of the Contextual Learning Center (CLC) at Grand Rapids Theological Seminary, where he designed the seminary's residency program that provided experience and assessment for seminary students. He has worked and led parachurch organizations that focused on youth ministry strategies and leadership development. Also, he was associate pastor of high school ministries at Elmbrook Church. Prior to his ministry experience, he worked for Hewitt Associates, a firm that provides human capital and management consulting services.
Dr. Argue worked with FYI for five years before joining its staff: as a Sticky Faith coach and speaker, a contributor on projects such as the Churches Engaging Young People Project (CEYP), and as an Advisory Council Member. He also taught as an adjunct at Fuller Seminary, as well as at Grand Rapids Theological Seminary, Cornerstone University, Bethel College (Indiana), Biblical Theological Seminary, Northern Seminary, and Jos Evangelical Theological School (Nigeria). His speaking engagements include Youth Specialties' National Youth Workers Convention (NYWC) since 2008, and his publications range from numerous blogs and articles on the Fuller Youth Institute website, in Group magazine, Inside Track magazine, and Youth Worker Journal to coauthoring a five-volume set of training materials for youth workers. Argue was also a chapter contributor to Adopted, edited by Chap Clark.
Argue's doctoral research focused on how undergraduate students who attend public universities perceive and work through spiritual struggle. He hopes this work can contribute to better understanding emerging adults—one of the most misunderstood groups of people in our churches today—and provide more meaningful ways for faith communities to support emerging adults in one of the most important periods in their lives.
His professional affiliations include the Society for the Study of Emerging Adulthood, Association of Youth Ministry Educators, International Association for the Study of Youth Ministry, National Network of Youth Ministries, and the Association of Theological Field Educators. Argue was ordained in 1994 by Elmbrook Church, Brookfield, Wisconsin, as an Ordained Minister of the Gospel.
Steven ran in the 2017 LA Marathon and has also qualified again for the Boston Marathon, making that his 14th marathon.
Steven played a key role in organizing and hosting the 2017 Payton Lectures: Young People and the Church.