FACULTY PROFILE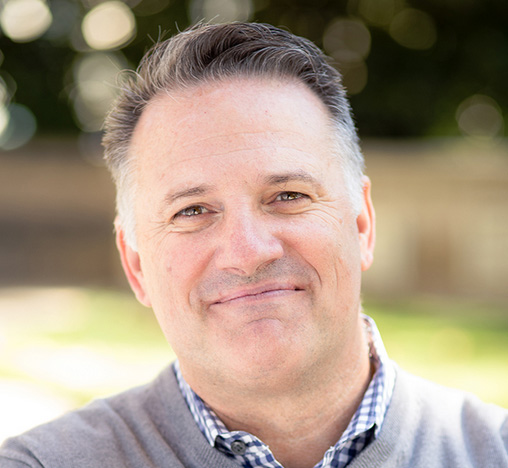 Tod Bolsinger
리더십
SENIOR CONGREGATIONAL STRATEGIST AND ASSOCIATE PROFESSOR OF LEADERSHIP FORMATION
CONTACT INFORMATION
EDUCATION
BA, CALIFORNIA STATE UNIVERSITY, NORTHRIDGE
MDIV, PHD, FULLER THEOLOGICAL SEMINARY

Tod Bolsinger joined Fuller Seminary in 2014 as vice president for vocation and formation and assistant professor of practical theology, and he now serves as vice president and chief of leadership formation. Ordained in the Presbyterian Church (USA) in 1993, Dr. Bolsinger served as senior pastor of San Clemente Presbyterian Church from 1997 to 2014. Prior to that he was associate pastor of discipleship and spiritual formation at First Presbyterian Church of Hollywood.
Holding both a PhD in Theology and Master of Divinity from Fuller, Bolsinger taught graduate-level classes in theology for 14 years at Fuller's regional campus in Orange County prior to joining the seminary's regular faculty. He has extensive experience in church and nonprofit consulting and executive coaching, and writes infrequent weblogs on church and leadership formation. His faculty role at Fuller includes teaching the Practices of Vocational Formation class and a cohort in Leading Change for DMin students.
Bolsinger has authored three books, It Takes a Church to Raise a Christian: How the Community of God Transforms Lives (Brazos, 2004), Show Time: Living Down Hypocrisy by Living Out the Faith (Baker, 2005), and Canoeing the Mountains: Christian Leadership in Uncharted Territory (IVP Books, 2015). Bolsinger has also written a chapter about building community in a virtual world in the book The New Media Frontier: Blogging, Vlogging, and Podcasting for Christ (Crossway, 2008) and contributes essays and articles to journals in the areas of leadership, spiritual formation, leadership formation, and innovation.